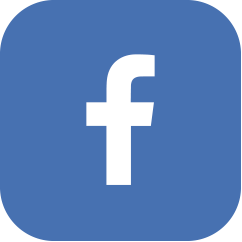 Make More Theatre
with Less Drama
Overwhelmed? Resources for drama teachers -- newbies, those in training...and veteran teachers too!



All alone? Peer Support for theatre teachers and directors in school.



Curriculum gaps? Our Mentor's Manual for university Theatre Education instructors covers what you can't.



Under-prepared? Workshops and Consulting services for individuals, schools, organizations and school systems.​
​​​​​​​

​​​​​​​Bored? Curious?​​​​​​​ Events for senior theatre lovers in the Washington DC area.​​​​​
I love doing theatre, especially with kids...but then come all those other things, like parents and politics; and worrying about money and space and time; and committees and testing and paperwork. let alone curriculum and lesson plans, and finding material and rehearsals and all that tech stuff. ​​​​​​​
​​​​​​​My journey began many (many many) years ago as a newbie in new town at a new school...See More
Organizations we've worked with include:
Alexandria City Public Schools
Testimonials

"Chip Rome is an asset to the FCPS Theatre Arts community. He is knowledgeable, innovative, dependable and a pleasure to work with. He has a wealth of expertise and experience in...See More

​​​​​​​"Working with Chip Rome at Educational Stages was such a helpful experience. As a first-year teacher, I was quickly understanding all of the small but important facets that the job of theatre director entailed. Chip worked me through a lot of those details with a...See More
"Chip hosted a one-night "TheatreSports 101" for my friends and me...two hours of hilarious and inpiring theatre games. It was scary in the very best way, and...See More ​​​​​​​
​​​​​​​


​​​​​​​Praise for Rome and Dillard's mentoring manual
Real-World Theatre Education​​​​​​​

"This is a nuts and bolts handbook that will walk an educator through the academic year, preparing them for both curricular and extra-curricular demands. It's more...See More​​​​​​​

"I enjoyed how the book is broken up into seasons (autumn, winter, spring, summer) so that the content is more manageable and you get to experience the journey of what a year in the life of an educator entails...See More​​​​​​​
​​​​​​​
​​​​​​​"This book gives you plenty when it comes to the little things, such as how to handle administration, field trip procedures, and angry parents. What I used the most really is...See More​​​​​​​
​​​​​​​